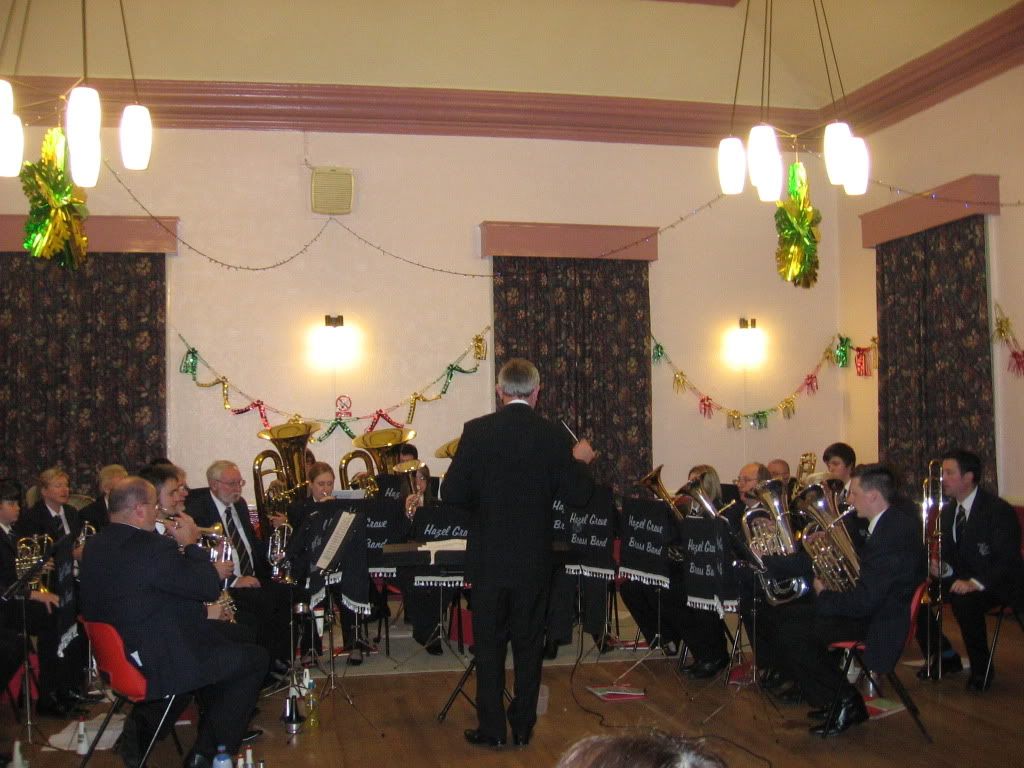 This weekend saw the Band's first FULL Christmas Concert since 2008. The concert in 2009 was called off due to adverse weather conditions and the concert in 2010 was called off after the 1st half due to a suspected gas leak.
This year the band turned out in top form to deliver, according to members of the audience "an outstanding concert". The first half was mainly non-christmas items such as 'Star Lake' and 'Get Happy' and there was a solo from Philip Heywood (Principal Cornet) who played 'Candlelight Carol'. At the request of Holly Dolman (Flugel Horn), 'The Snowman' was also added. The second half consisted of item such as 'Santa Claus-trophobia', 'Sleigh Ride' (featuring Rachel Steadman with "The Whip") and not forgetting the all important 'Schnee Waltz'.
As a twist, Nigel had arranged for someone to come along and sing a coupld of "big band" items with the band.
Helen Rodgers (Music Teacher at Bramhall High School) gave fantastic renditions of 'The Lady is a Tramp' and 'Santa Baby' and was also joined, after having his name pulled out of a hat, by Ben Aynsley (Solo Trombone) to sing a duet of 'Baby Its Cold Outside'. Who would have thought Trombone players could sing???
A huge thank you should go to Helen for performing with the band and we look forward to a possibility of working with her again in the future.
Another huge thank you should go to the Stockport and Macclesfield Co-operative Committee for Sponsoring this event and to their two Representatives who attended.
The evening raised £360 for the band and after £500 was added by the Co-operative Committee the total came to an amazing £860.
Thank you to all who came and we hope you come again next year.